Experienced Ohio Criminal Defense Attorneys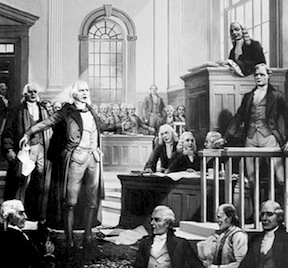 Holland & Muirden has been serving the needs of those in the criminal law system since 1990, representing clients in cases ranging from from minor traffic offenses to DUI to aggravated felonies.
Wide Range of Expertise
Holland & Muirden has extensive experience in both criminal defense and prosecution. Our attorneys' experience includes:
• Criminal Defense Attorneys for clients located in counties throughout Northern and Northeast Ohio, including Medina, Summit, Cuyahoga, Portage and Wayne Counties.
•Acting Judge for the Wadsworth Municipal Court since 1994.
• Special Prosecutors for more than two dozen county humane societies.
• OVI / DUI Instructor for the legal portion of the 72-hour course in Medina County since 1995.
• Law Enforcement Training for humane agents throughout Ohio.
---
Diverse Fields of Practice
We represent clients facing both misdemeanor and felony charges  throughout Northern Ohio. Some of our areas of practice include:
• Appeals
• Bail and Bond Proceedings – signature bonds, cash bail, and pretrial release
• Domestic Violence – domestic abuse, domestic violence, and stalking
• Drugs & Narcotics – drug possession, manufacturing, cultivation, and trafficking
• Drunk Driving & DUI-DWI-OVI – alcohol-related driving offenses & DMV hearings
• Expungement – sealing records regarding an arrest or criminal conviction
• Firearms and Gun Offenses – assault weapons, concealed weapons, and gun sales
• Juvenile Crimes and Juvenile Delinquency – gang activities, drugs, and runaways
• Mental Health Cases – mental health and emotional issues
• Pre-Charging Investigation – pre-arrest negotiation with police and prosecutors
• Probation and Parole – probation violations and post-conviction motions
• Sex Offenses – sexual assault, domestic assault, rape, and other sex offenses
• Theft and Property Crimes – burglary, identity theft, and receipt of stolen property
• Three Strikes Cases – prior convictions and repeat offenders
• Violent Crimes – assault, robbery, homicide, murder, manslaughter
• White Collar Crimes – bribery, extortion, counterfeiting, and embezzlement
---
At Holland & Muirden, we offer the experience and skill you would expect to find in a large law firm, with the personalized, attentive, and responsive service that only a smaller firm can provide.