Ohio Traffic Law Attorneys
Speeding Tickets / Reckless Driving / Vehicular Assault / Hit & Run / Moving Violations / License Revocation / Driving Under Suspension / School Zone Violations / Commercial Driver's License
In addition to comprehensive criminal defense services, Holland & Muirden assists clients throughout northeast Ohio to retain their driving privileges and avoid or reduce fines and suspensions related to single or repeat traffic violations.
Depending on your prior driving record and the particular facts of your case, even "simple" traffic violations can become serious. Violations can result in fines, points on your license, suspension of your driver's license, probation and/or jail time. In addition, violations will likely increase the cost of your car insurance. If you accumulate 12 driver's license points or more within two years, a 6 month driver's license suspension will be imposed against you.
Holland & Muirden can help you protect your driving record, reduce points, minimize your fines, retain your license, and keep your insurance premiums low.
Experienced Ohio Drunk Driving (OVI/DUI) Defense Attorneys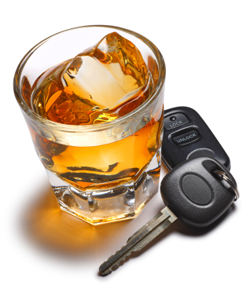 Holland & Muirden has helped many Akron, Medina, and Cleveland area residents address issues related to drunk driving and traffic violations, remove them from their driving record, and avoid high insurance rates.
In Ohio, an OVI, also known as DUI or DWI, include mandatory driver's license suspension, jail time, and fines.
A conviction may also result in being forced to install yellow license plates on your car ("party plates"), install an ignition interlock device, and/or immobilize or forfeit your vehicle. An OVI conviction may also cause secondary consequences such as higher auto insurance rates, negative effects on employment, professional licensing, and immigration and travel. An OVI conviction is a permanent record and cannot ever be sealed or expunged.
If you've been charged with an OVI/DUI, it is critical to know all your legal rights and options. 
Even a first time OVI conviction carries serious penalties.
• Jail – A minimum of 72 consecutive hours in jail or a 3 day driver's intervention program, and up to 6 months in jail
• Fine – A minimum of $375, with a maximum of $1075
• Court License Suspension – A minimum of six months and up to 3 years, with limited privileges only after the waiting period of 15 days
• 6 points on your Ohio driver's license, plus reinstatement fees (over $450)
• Possible court costs (typically over $100), interlock device, and/or restricted plates
• A "high-tier" alcohol/drug test result, or a refusal with a prior in the previous 20 years, doubles the mandatory jail time to six days jail (or three days jail and three days in the driver's intervention program). It also makes the restricted plates (yellow party plates) mandatory.
Our attorneys have over 25 years of experience in the field of OVI law. Attorney Jeff Holland has been an instructor for the legal portion of the 72-hour OVI course since 1995. We have helped clients in Medina, Akron, Brunswick, Fairlawn, Granger, Hinkley, Wadsworth, Lodi, Sharon Center, and the surrounding areas to:
• Avoid a DUI/OVI conviction
• Obtain a reduction in charges
• Avoid jail time
• Avoid yellow license plates and ignition interlock
• Avoid insurance rate increases
• Obtain driving privileges
• Reinstate driver's license
At Holland & Muirden, we offer the experience and skill you would expect to find only in a large law firm, with the personalized, responsive service that only a smaller firm can provide.