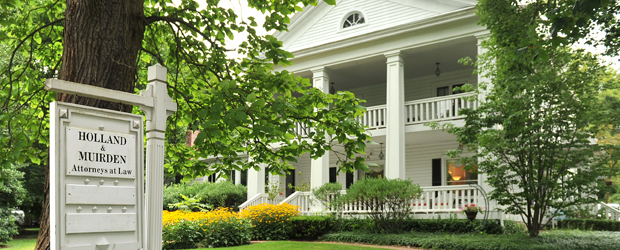 J. Jeffrey Holland | Marjorie A. Muirden | Gregory L. Hail | DanaMarie K. Pannella| Julie A. Wagner
---
J. Jeffrey Holland
Partner
Sharon Center Office
jjholland@hmlawohio.com
Education:
Denison University (B.A. 1983)
Franklin Pierce Law Center (J.D. 1987)
Admissions:
State of New Hampshire (1987)
State of Ohio (1988)
U.S. District Court for Northern District of Ohio (1991)
Professional Memberships:
• Ohio State Bar Association
• Medina County Bar Association
• National Association of Criminal Defense Lawyers
• Animal Legal Defense Fund
Professional and Community Roles:
• Adjunct Professor, Case Western Reserve University School of Law (Animal Law), 2011 to present
• Instructor for 72 hour DUI School
• Medina County SPCA, Trustee 1990 through 1995, 2007 to 2015
• Medina County Land Conservancy, Founder/President/Trustee 1991-2005
• Acting Judge, Wadsworth Municipal Court, 1994 to present
• Board Member, Medina County Community Fund, 1995 to present
• Ohio League of Conservation Voters, President 2003-2004, Secretary/Trustee
• Ohio Peace Officers' Training Commission Committee to develop Humane Agent curriculum 2003 to present
• Western Reserve Land Conservancy Vice-President/Director 2005- 2015
• Highland Foundation for Educational Excellence Trustee 2007-2009
• Medina County Metropolitan Housing Authority Board Member 2012 – Present
• Board Member, Leadership Medina County
• Board Member, Medina County United Way 2016 to present
• Member, Wadsworth Chamber of Commerce
Special Areas of Interest:
• Animal Law
• Appeals
• Contract Law
• Conservation Law
• Corporate Law
• Criminal Law
• Legislation
• Nonprofits
• Traffic and DUI Law
---
Marjorie A. Muirden
Partner
Sharon Center Office
Education:
Wheaton College (B.A. cum laude 1983)
Franklin Pierce Law Center (J.D. 1987)
Admissions:
State of Ohio (1989)
Professional and Community Roles:
• President and Founder of Maggie's Mission Horse & Dog Rescue
• Leadership Medina County (Graduate of 2003)
---
Gregory L. Hail
Associate Attorney
Fairlawn Office
ghail@hmlawohio.com
Education:
College of Wooster (1989)
University of Akron (J.D. 1992)
Admissions:
State of Ohio
United States District and the United States Bankruptcy Courts for the Northern District of Ohio
Professional Memberships:
• Akron Bar Association
• Medina County Bar Association
• Ohio State Bar Association
• American Bar Association. In addition
• Delta Theta Phi Law Fraternity International
Special Areas of Interest:
• Bankruptcy
• Child Custody
• Divorce and Dissolution
• Estate Planning
• Estate Administration (Probate Law)
• Family Law
• Tax Law
---
DanaMarie K. Pannella
Associate Attorney
Sharon Center Office
dpannella@hmlawohio.com
Education:
Università degli Studi di Roma Tre (2007)
Arcadia University (B.A. with Honors 2008)
Universiteit Utrecht Institute for International Law and Policy (2009)
Case Western Reserve University School of Law (J.D. 2011)
Admissions:
State of New Jersey (2012)
State of Ohio (2013)
U.S. District Court for the District of New Jersey (2012)
Publications:
• Animals are Property: The Violation of Soldiers' Rights to Strays in Iraq, 43 CASE W. RES. J. INT'L L. 513.
Professional Memberships:
• Ohio State Bar Association
• Medina County Bar Association
• Lake County Bar Association
• Animal Legal Defense Fund
Certifications:
• Basic Mediation (2010)
Special Areas of Interest:
• Animal Law
• Contract Law
• Criminal Law
• Environmental Law
• Legislation
• International Law
• Nonprofits
---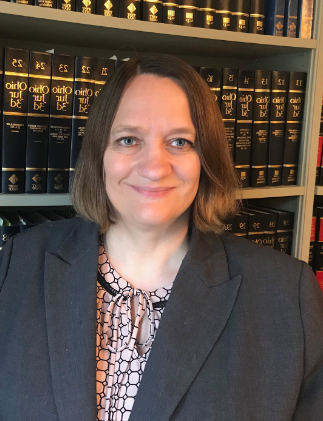 Julie A. Wagner
Associate Attorney
Sharon Center Office
jwagner@hmlawohio.com

Education:
Allegheny College (B.A.), Meadville, Pa. Arcadia
University of Akron Law School (J.D. 2007), cum laude
Admissions:
State of Ohio (2007)
United States District and Bankruptcy courts for the Northern District of Ohio and for the Southern District of Ohio (2008)
Professional Memberships
Akron Bar Association
Ohio State Bar Association.
Special Areas of Interest:
Commercial Collections
Disability Rights Law
Education Law
Elder Law
Estate Planning
Guardianships and alternatives
Property Law
Real Estate
Special Needs Estate Planning