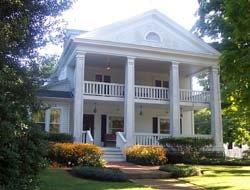 The law firm of Holland & Muirden was founded in January of 1990, on Cleveland-Massillon Road in Bath, Ohio.
In 1997, we moved to our current location in Sharon Center (Medina County).  It was around this time that we opened our sister office in Fairlawn to continue to serve our Summit County clients.
Our Goals:
To treat every legal matter as if it were our own;
To maintain clear, prompt communication with clients, which means, among other things, returning calls within 24 business hours;
To maintain the highest ethical standards; and
To practice a commitment to positive change in our community with nonprofit service.
These continue to be the values that we live and work by. Find out more about our attorneys here.