Corporate & Business Law Attorneys
At Holland & Muirden, our attorneys have developed long-lasting relationships with businesses of all sizes and types across Northeast Ohio, including start-up businesses, entrepreneurs, internet businesses, family-owned businesses, nonprofit organizations and mid-sized companies. Our attorneys can help your business assess its options and make decisions consistent with the organization's long-term goals.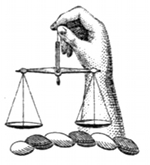 Our business lawyers offer planning, transactional, and litigation services to clients in Northeast Ohio in the broad range of practice areas encountered when establishing, operating, and growing a business including:
• Business Formation (Limited Liability Company, S-Corporation, Corporation, Partnership or Limited Partnerships)
• Business Dissolution
• Reorganization
• Joint ventures
• Mergers and acquisitions
• Business succession planning
• Shareholder / Member Agreements (Buy Sell Agreements, Options, Close Corporation Agreements, Operating Agreements, Member Agreements, Employment and Key Employee Agreements)
Shareholder Disputes
• Corporate Filings (Amendments, Updates, and Ohio Trade Names)
• Internal Disputes
• Bylaws, Articles of Incorporation
• Director and Officer Fiduciary Duties
• Insurance
• Liability
• Breach of contract
• Breach of fiduciary duty, agency or good faith
• Breach of trust and customers' deposits
• Collections
• Contract violations
• Construction liens
• Employment law (Employment Agreements and Covenants Not to Compete, Key Employment Agreements, Termination Issues, and Trade Secret issues)
• General Counsel Services
• Litigation and Appeals
At Holland & Muirden, we offer the experience and skill you would expect to find in a large law firm, with the personalized, responsive service that only a smaller firm can provide.