Ohio Conservation Law 
The landscapes of Ohio are rich and varied.  Rolling farms, deep woods, steep ravines, rock outcroppings, hidden waterfalls, creeks, rivers and streams.  Green space even in urban and suburban communities is a thing of beauty.  And of course, agriculture remains Ohio's greatest industry.
For some landowners, the natural value of land is worth preserving, and there are legal tools to accomplish this goal.
In 1991, Attorney Jeff Holland helped found the Medina County Land Conservancy, a non-profit with a mission to permanently preserve natural and rural land.
In 2006, MCLC merged with 7 other land trusts.  The surviving organization is now the Western Reserve Land Conservancy, preserving more than 63,000 acres of natural and rural land in Northern and Eastern Ohio.  WRLC is now one of the most respected and innovative land trusts in the country.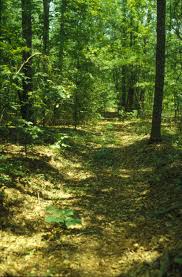 Over the past 30 years, Holland & Muirden has worked on conservation projects for both individuals and non-profit organizations, including issues involving:
Conservation Easements
Conservation estate planning
Deed restrictions
CAUV (Current Agricultural Use Valuation)
Timber rights
Farmland preservation
Parkland transactions
Homeowner association restrictions
PUD (Planned Unit Developments)
Open space developments
Wetland mitigation
A conservation project can result in significant estate, income tax or property tax savings, along with the satisfaction and peace of mind that comes from protecting family land and creating a permanent, natural legacy for generations to come.
Holland & Muirden can help you make informed decisions about land preservation strategies.
---
Conservation Easements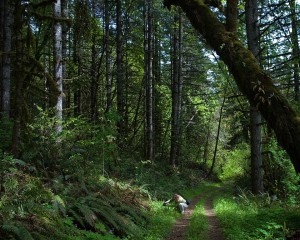 A Conservation easement is a voluntary agreement between a landowner and a nonprofit or government agency to permanently protect significant conservation values such as wetlands, floodplains, streams, wildlife habitat, forests, wetlands,  farmland, and other natural resources. Each conservation easement can be customized to meet the needs of the landowner and each unique property.
Attorney Jeff Holland is a proud conservation easement donor, and can attest that conservation easements can be an important part of an estate plan.
---
Tax Benefits of a Conservation Easement
Landowners can realize significant estate, income and/or property tax savings with a conservation easement, in addition to the comfort in knowing that they are leaving a permanent natural legacy for future generations.
---
Community Engagement
Attorney Jeff Holland frequently makes public presentations promoting the legal, tax, and public policy benefits of preserving land with conservation easements, including courses qualifying for Continuing Legal Education (CLE) credits for attorneys.