Ohio Elder Law & Nursing Home Attorneys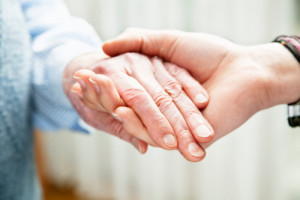 Elder Law
Holland & Muirden's Ohio Elder Law attorneys help individuals and families respond to the legal, financial, physical, and psychological challenges presented by long life, illness and disability. We provide compassionate and customized assistance that helps families achieve their goals, including protecting assets and coordinating care. We are happy to meet with clients in one of our conveniently located offices in Sharon Center and Fairlawn, their homes, nursing homes or hospitals.
---
We offer comprehensive Elder Law services throughout Ohio. Some of the fields in which we have represented clients include:
• Protecting yourself or a loved one in a nursing home crisis situation
• Estate Planning
• Tax Planning
• Creation of Wills, Trusts, Living Wills, Pet Trusts, and Power of Attorney
• Probate Avoidance
• Gifting Options
• Estate Administration
• Guardianships
• Medicaid & Veterans Benefit Planning/Eligibility
• Disability/Special Needs Planning
• Medicaid Estate Recovery
• Asset Protection
• Long-term care planning issues (home health care, nursing home care, hospice and respite care)
---
Nursing Home / Retirement Home Law
A unique focus of Holland & Muirden is providing legal services to skilled nursing homes, assisted living, and elderly apartment facilities. Our services include compliance, surveys, complaints, contracts, employment issues, and government regulations. Our attorneys have over 20 years of Elder Law experience to assist your retirement or nursing home facility in attaining its goals and overcoming new challenges.
At Holland & Muirden, we offer the experience and skill you would expect to find only in a large law firm, with the personalized, attentive, and responsive service that only a smaller firm can provide.