Experienced Ohio Criminal Defense Attorneys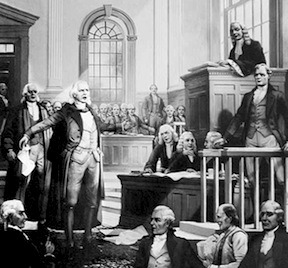 Holland & Muirden has been serving the accused since 1990, representing clients in cases ranging from from minor traffic offenses, to DUI and OVI, to aggravated felonies.
Wide Range of Expertise
Holland & Muirden has extensive experience in both criminal defense and prosecution. Our attorneys' experience includes:
• Criminal Defense Attorneys for clients located in counties throughout Northern and Northeast Ohio, including Medina, Summit, Cuyahoga, Portage and Wayne Counties.
•Acting Judge for the Wadsworth Municipal Court since 1994.
• Special Prosecutors for more than two dozen county humane societies.
• OVI / DUI Instructor for the legal portion of the 72-hour course in Medina County since 1995.
• Law Enforcement Training for humane agents and other law enforcement officers throughout Ohio.
---
Diverse Fields of Practice
We represent clients in both misdemeanor and felony cases throughout Northern Ohio. Some of our areas of practice include:
• Appeals
• Bail and Bond Proceedings – signature bonds, cash bail, and pretrial release
• Domestic Violence – domestic abuse, domestic violence, and stalking
• Drugs & Narcotics – drug possession, manufacturing, cultivation, and trafficking
• Drunk Driving & DUI-DWI-OVI – alcohol-related driving offenses & BMV hearings
• Expungement – sealing records of an arrest or criminal conviction
• Firearms and Gun Offenses – weapons under disability, unlawful possession
• Juvenile Crimes and Juvenile Delinquency – gang activities, drugs, and runaways
• Mental Health Cases – mental health, competency issues
• Pre-Charging Investigation – pre-arrest negotiation with police and prosecutors
• Probation and Parole – probation violations and post-conviction motions
• Theft and Property Crimes – burglary, petty theft, and receipt of stolen property
• Violent Crimes – assault, robbery
• White Collar Crimes – bribery, extortion, counterfeiting, and embezzlement
---
At Holland & Muirden, we offer the experience and skill you would expect to find in a large law firm, with the personalized, attentive, and responsive service that only a smaller firm can provide.