These photographs are from a case we recently prosecuted for Lake Humane Society.
Sixteen live cats and one dog were removed from this neglect situation, which included extremely deplorable conditions inside the home, lack of veterinary care, and inadequate food and water. Animal bones were also discovered. Five cats had to be euthanized.
As part of a plea agreement, Defendant will serve 5 years of probation and will be unable to possess any animals during that time.
Animal hoarding situations compromise both animal and human welfare. Addressing these situations is difficult and emotional, but it is clear that intervention is key to preventing these situations from spiraling out of control. If you suspect an animal hoarding situation, please contact your local humane society.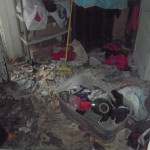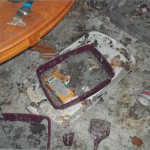 Tags:
Animal cruelty case
,
animal hoarding
,
Animal neglect
,
animal starvation
,
cat hoarding
,
Lake County
,
Ohio Animal Cruelty
,
Painesville