Animal Abuse Prosecution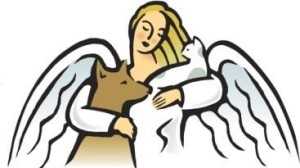 In the course of our 25 years specializing in animal law, Holland & Muirden has represented humane societies from 38 counties across the state of Ohio. We can effectively represent your organization in its prosecution of animal abusers. In accordance with Sec. 2931.18 of the Ohio Revised Code, our legal fees for Humane Societies are often absorbed by the county.
---
Incorporation
Before your group can begin its charitable work, it must be incorporated as a legal entity in order to receive its nonprofit status. Our attorneys can help you to build, register and incorporate your group in a timely, efficient, and legally-binding fashion.
---
Constitution and Bylaws
Among the most important elements of a humane society are its founding documents and bylaws. Unfortunately, incorrectly written bylaws must still be abided by, and this can cause problems down the road.
We will work with you to draft bylaws tailored to your group's unique needs, and that allow for all possible complications. Our goal is to create a living document that is comprehensive, legally sound, and easy to use.
---
Recruitment and Administration
Any nonprofit is only as effective as the people who run it, so it is important to ensure that your group's paid employees and directors are as efficient as possible. We can assist you in finding and selecting the most qualified candidates, and design employment contracts that hold them to the high ethical standards represented by your bylaws.
For certain paid positions with a nonprofit group (such as Humane Officers), a prospective employee's approval by a court, local mayor, or other branch of government may be required by law. We can work with your preferred candidates to help them meet these requirements, and have them approved and out working for your cause as soon as possible.
---
Tax Exemptions
Once your organization is established as a nonprofit, we want you to be able to start enjoying your tax-exempt status right away. To accomplish this, it is important to start applying for the appropriate tax exemptions as soon as you can.
We provide quality legal assistance to make sure you have the best chance to be approved for the tax exemptions you deserve, and we will be there to help with every step of the application process along the way.
---
In order to make your charitable work less burdensome, we offer a significantly reduced rate of $75 per hour when representing nonprofit groups.