State v. Jose DeJesus, a case we prosecuted for the Cleveland Animal Protective League.
DeJesus was found guilty of three counts of animal neglect related to the care of birds kept on his property.
DeJesus had 80-100 birds on his property, mostly chickens. Most of the birds were being kept in filthy conditions, and without adequate food or water. The birds had nothing to eat except corn and moldy, stale bread. One rooster was euthanized due to severe untreated injuries.
In a shed located at the rear of the property, investigators found cockfighting paraphernalia, including a ring with timer and sparring muffs.
According to DeJesus, a number of unknown people kept birds on his property and cared for them. DeJesus claimed that he never went in the shed.
DeJesus was sentenced to 90 days in jail for each count, all suspended. He was ordered to pay $500 in restitution to the APL, a $500 fine, and court costs. DeJesus will be on probation for 5 years, during which time he is to have no animals, and must submit to random inspections.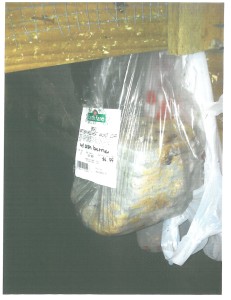 Tags:
Animal cruelty case
,
animal starvation
,
bird neglect
,
Cleveland APL
,
cockfighting
,
Cruelty Law
,
Ohio Animal Cruelty
,
Ohio Animal Law
,
ohio cockfighting
,
rooster fights