State v. Filimon Medina, a case we prosecuted for the Medina County SPCA. This is one of the roosters removed from Mr. Medina's property. It is common practice among cockfighters to remove the combs and wattles of fighting birds so the animals will not bleed excessively in battle, thus weakening them and possibly interfering with their ability to see.
While Mr. Medina was not caught in the act of cockfighting, he was charged and convicted in the Medina Municipal Court of two counts of possession of criminal tools for possessing altered roosters, sparring muffs, various drugs and veterinary supplies commonly used in cockfighting, keep pens, tie out ropes and shipping boxes.
Ironically, possession of criminal tools is a 1st degree misdemeanor, while cockfighting is only a misdemeanor of the 4th degree in Ohio. Mr. Medina forfeited all seized birds, will pay a $400 fine plus costs, and may serve 90 days in jail if he violates the terms of his probation, which includes a prohibition against possessing altered birds and random inspections.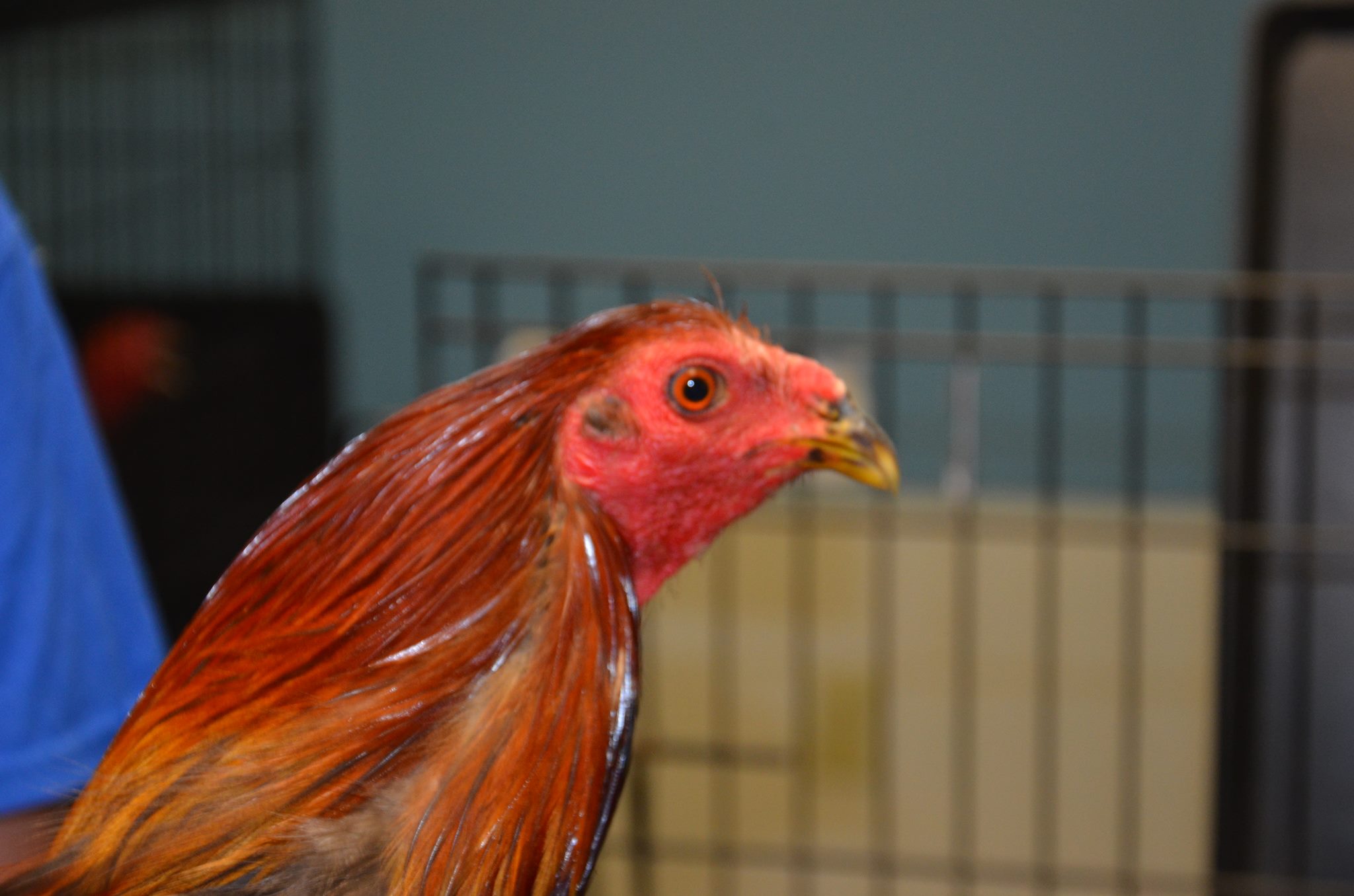 Tags:
Animal cruelty case
,
animal fighting
,
cockfighting
,
cockfighting conviction
,
cockfighting equipment
,
cockfighting paraphernalia
,
criminal tools
,
farm animal cruelty
,
Medina County SPCA
,
Medina Municipal Court
,
Ohio Animal Cruelty
,
Ohio Animal Law
,
sparring muffs