State v. Nathan Vapenik, a case we prosecuted for the Medina County SPCA, jointly investigated with Brunswick Animal Control.
Defendant was found guilty of two counts of companion animal cruelty for keeping two emaciated, dehydrated dogs in his car.  He tied their leashes to the steering wheel, and left the windows cracked open.  The dogs were discovered when one was seen hanging by his throat out of thecar window.  Fortunately, they were rescued in time.
The Defendant was sentenced to 90 days in jail, 80 of which were suspended.  He served 10 days.  He was fined $350 per count ($700 total.)  He is also required to pay $498 in restitution to the SPCA.  Finally, Defendant was placed on probation for 5 years.  During that time, he is not permitted to possess, own or reside with any animals, and he is subject to random inspections.
Many thanks to Humane Agent Mary Jo Johnson and Animal Control Officer Mike Kellums for their good work on this case.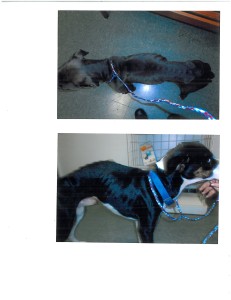 Tags:
Animal cruelty case
,
Animal Law Ohio
,
Brunswick animal cruelty
,
companion animal cruelty
,
Dog neglect
,
dog starvation
,
Medina County SPCA
,
Medina Municipal Court