What is a Pet Trust?
A Pet Trust is a legal document meant to provide for the continued care of an animal in the event of the owner's disability or death. The person making the trust (called the "settlor") places funds or articles of property into the care of a trustee.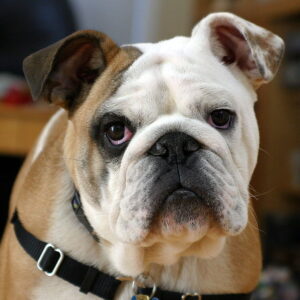 When the settlor dies or becomes unable to care for the animal(s), the Pet Trust comes into effect. This means that the trustee will begin to make regular payments to a designated caregiver, who will take responsibility for caring for the animal. While the law regarding Pet Trusts differs by state, the Ohio Revised Code allows them to remain binding until the death of the last animal covered by the trust.
The instructions for care in a Pet Trust can be extremely specific, if necessary. If your cat is picky about her food, for example, or if your dog enjoys running in a particular park every afternoon, you can ensure that these unique needs are provided for in the conditions of your trust. A list of alternate caregivers is also frequently included, in the event that the primary designated person becomes unable or unwilling to care for the animal.
---
Why should I consider getting a Pet Trust?
Establishing a Pet Trust ensures that your pet will be provided for according to your specific instructions after you are gone.
It is an enforceable, legally binding way to set your mind at ease, especially for elderly pet owners or those who experience medical problems.
A Pet Trust can be especially useful for owners of horses, parrots, tortoises, and other long-lived creatures.
---
How To Proceed
As one of Ohio's leading animal law firms, Holland & Muirden boasts significant experience in creating air-tight, enforceable Pet Trusts.
In order to provide your animal with the best possible legal protection, you may be asked to provide the following:
A thorough description or photo identification of your pet (in order to prevent an act of fraud);
Comprehensive instructions for the daily care of each animal;
A list of consenting individuals to be designated as caregivers and alternates;
A description of any unusual nutritional or medical requirements for your pet;
A list of required items and anticipated expenses for the care of your pet (to be used in determining the dollar amount of the Pet Trust);
Written requirement for regular (biannual) veterinary checkups;
Designated beneficiary to receive any leftover funds from the Pet Trust upon the animal's death;
Burial and/or cremation instructions for the animal.