Criminal Liability for Feral Cat Caregivers
The issue of liability is a tricky one when it comes to caring for feral cats. Ohio law criminalizes any act of abandonment or neglect committed by the keeper or owner of a companion animal… but at what point does feeding a stray cat constitute ownership?
As the law is not entirely clear on this point, it is important to proceed with care to avoid criminal liability for abandonment or neglect. Our attorneys are committed to protecting well-meaning citizens from being penalized for providing charitable care to these animals in need.
---
Civil Liability for Feral Cat Caregivers
For any animal legally designated as "wild", a policy of strict liability applies to its owner or caretaker. This means that the owner is held universally liable for any damage or physical harm caused by the animal at any time. But does this mean that we should avoid providing for feral cats out of fear for liability for damages?
Fortunately, most courts are reluctant to classify feral cats as "wild" for this reason, but the risk of strict liability is greater in some areas than in others. By working with a legal professional to gain a greater understanding of the law, you can avoid being held accountable for any mischief caused by your feral neighbors.
---
Trap-Neuter-Return Programs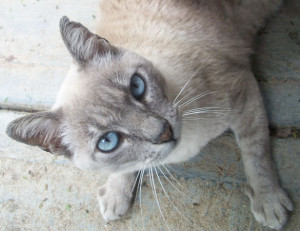 One of the most effective methods of preventing the growth of a feral cat colony is the implementation of Trap-Neuter-Return. These programs help reduce feral cat nuisance and overpopulation by humanely trapping, sterilizing and releasing members of a feral colony.
Before any group or individual tries to implement one of these helpful programs, it is important to take every possible step to protect those involved from criminal liability and abandonment charges. At Holland & Muirden, we offer thorough, up-to-date legal insight for designing humane Trap-Neuter-Return Programs that minimize your risk of abandonment liability.