Protection from Liability
Working with horses and livestock is an unpredictable business, so it is important to ensure that you are protected from liability in the event of an accident. Whether you want to create an enforceable liability waiver, establish your stable as a corporate entity, or ensure you are covered by the Ohio State Equine Statute, we can help you get the liability protection that best fits your stable's unique needs.
---
Stables and Boarding
When caring for others' horses, you run the risk of unwanted costs and responsibility if a client falls behind in payment or abandons a horse at your stable. We strongly believe that a properly-written boarding contract is the best way to prevent problems of this kind from happening.
Use of a stableman's lien can also protect you against the costly burden of caring for abandoned livestock. We will work to ensure that your boarding service has the legal status and air-tight contracts it needs to protect against these and other unforeseen consequences.
---
Sales and Breeding
It is not uncommon for equine transactions to be made using unenforceable contracts, hand-shake agreements, or undisclosed dual agency. Because of this, it is easy for buyers and sellers to fall victim to misrepresentation or fraud.
We can provide you with legally binding purchase and pre-sale agreements, as well as up-to-date breeding contracts to protect the commodity status of your horse's bloodline (some breeds now require DNA-testing and/or thorough breeding records before they can be registered). We will also handle breach of contract disputes to help you get the monetary compensation or equitable relief you deserve.
---
Equine Clubs and Corporations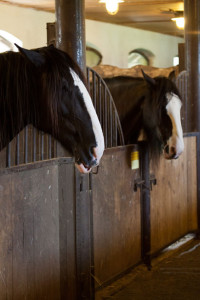 Many equestrian clubs and small businesses miss out on certain benefits and protections, simply because they are improperly registered or fail to meet the legal standard. Bitter disputes over ownership and liability can also result when a small stable or equine partnership is dissolved.
Our attorneys can help you to understand the many options available to you, so that you can make an informed decision on your own terms. We will make sure that your equine club, partnership or corporation is correctly established as the type of legal entity that provides you with the greatest benefits and the most protection.
---
Contracts and Agreements
Pre-Sale Agreements
Stableman's Liens
Breeding Contracts
Purchase/Sale Agreements
Common Breach of Contract Disputes
Enforceable Liability Waivers / Release of Liability Agreements
Terms of Service Agreements
Employment Contracts
Arbitration Agreements