On September 20, 2019, the 11th District Court of Appeals in Ohio held that a sentencing court may order an animal cruelty offender to forfeit horses as a condition of probation without going through the more cumbersome process of a full forfeiture proceeding.
The history of this case is complicated. Defendant Bianca Marcellino was convicted after a jury trial of two counts of animal cruelty for neglecting two horses, which were found to be emaciated and suffering from rain rot. Bianca Marcellino stated in a sworn affidavit that she was the sole owner of the horses. However, just before her sentencing hearing, Bianca's mother, Karen Marcellino, filed a motion claiming to be the owner in an attempt to block forfeiture of the horses to the Geauga County Humane Society. The Court found that there was no evidence supporting Karen's claim and ordered the horses to be forfeited.
The horses were rehabilitated by the Humane Society and placed in a new home.
Karen filed an appeal. The Court of Appeals dismissed her case, finding that the case was moot, as the horses were already placed with a new home. State v. Marcellino, 11th Dist. Geauga Nos. 2019-G-0199, 2019-G-0200, 2019-Ohio-3329. Karen filed a motion to reconsider, claiming that there should have been a separate forfeiture proceeding beyond the sentencing in her daughter's case.
The Court of Appeals denied the motion to reconsider. This appears to be the first appellate case in Ohio holding specifically that a sentencing court may order forfeiture of livestock as a condition of probation under R.C. 959.99(D) without further court proceedings.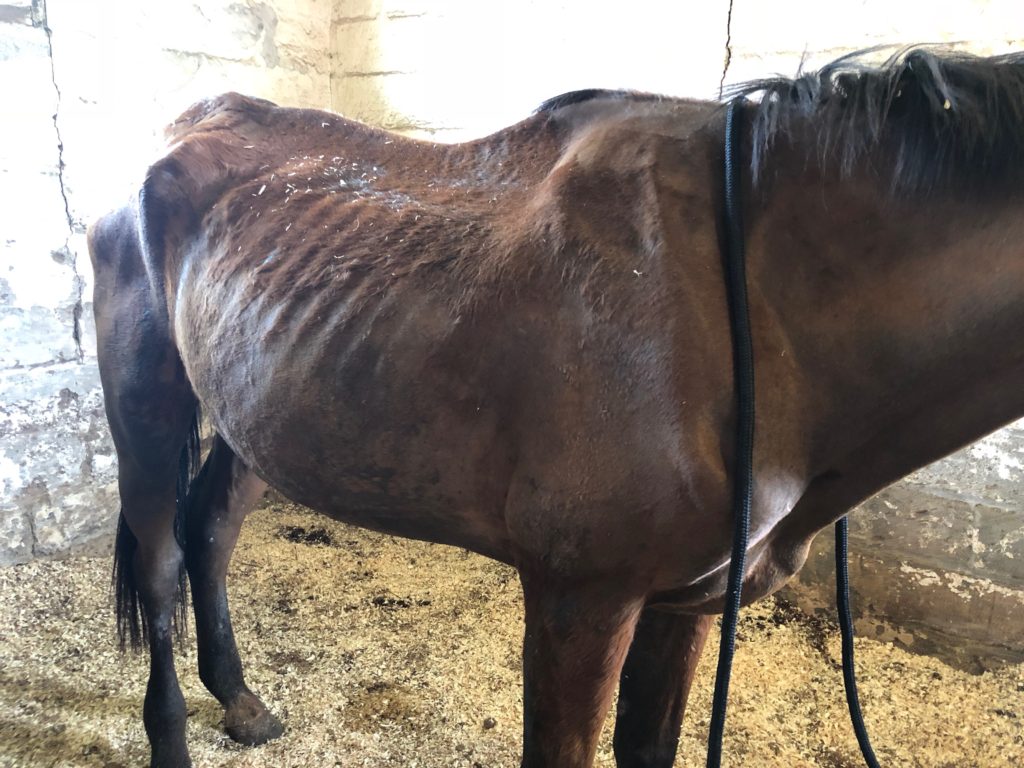 Tags:
Animal cruelty case
,
animal cruelty sentencing
,
Animal neglect
,
animal starvation
,
forfeiture
,
Geauga County Humane Society
,
horse animal cruelty
,
horse cruelty
,
horse neglect
,
horse starvation
,
neglect of horses