State v. Michael Johnson, a case we prosecuted for the Ashland County Dog Shelter/Dog Warden.
Johnson was charged with animal cruelty related to the starvation of his two Golden Retriever dogs, Laney and Sadie.
The Ashland County Dog Warden visited Johnson's property when it was reported that a dog had been abandoned there. Sadly, Sadie had already passed away. There was a bag containing dog food in the kitchen, just feet away from where both dogs were confined.
Johnson entered a plea to two counts of animal neglect, both second degree misdemeanors, and was found guilty.
Laney recovered and Johnson surrendered ownership to the Dog Warden today.
Sentencing is set for May 4, 2015.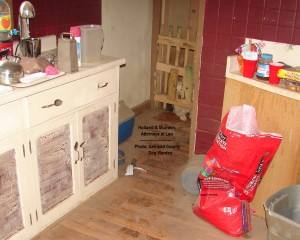 Tags:
Animal cruelty case
,
Animal neglect
,
animal starvation
,
Ashland County Dog Warden
,
Ashland County Humane Society
,
Ashland County Sheriff
,
Ashland Municipal Court
,
Cruelty Law
,
Dog neglect
,
dog starvation
,
Ohio Animal Cruelty
,
Ohio Animal Law